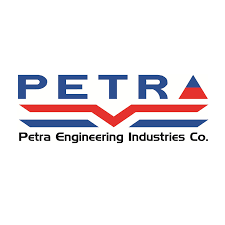 Petra air conditioning is looking for qualified and experienced candidates to fill position of Projects Engineer
Essential Duties and Responsibilities:
Prepare the time plane and approve it from the consultant of the project and technical department.
Update the time plane on daily basis.
Determine projects requirements by calculating materials need it and labors, and approve it from the technical department.
Prepare the materials orders, tools list and duct manufacturing orders.
Daily and weekly report should be presented.
Maintains project schedule by monitoring project progress; coordinating activities; resolving problems.
Maintains safe and clean working environment by enforcing procedures, rules, and regulations.
Manage all components on site.
Supervise and monitoring the labors.
Following up the consultant remark and collaborate with the consultant to achieve better work.
Time table should be presented to the general manager and to the consultant.
Commitment to the time table.
Perform related duties as assigned by supervisor.
Skills/Qualifications Requirements:
Bachelor degree in mechanical engineer.
Project Management, Manufacturing Methods and Procedures.
Process Improvement, Technical Understanding and Documentation Skills.
Safety Management, Supervision.
Must be able to work under pressure and meet deadlines, while maintaining a positive attitude and providing exemplary customer service, ability to work independently and to carry out assignments to completion within parameters of instructions given, prescribed routines, and standard accepted practices.
Minimum 3 eyers of experience
How To Apply:
Interested Candidates kindly send your updated cv to: