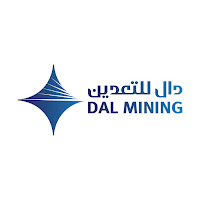 We are Now Hiring for:HSE Specialist
Job Purpose:
To evaluate and implement DAL Mining HSE policies/procedures in
order to achieve ultimate goal of Zero-incident and provide on-site
support to ensure compliance of all employees and all crew personnel.
Qualification:
Bachelor degree in health and safety ,environmental safety, or other related field of study.
NEBOSH International General Certificate.
HSE basic courses (Fire Fighting, First Aid & CPR, Journey Management, Defensive ).
IOSH Managing/Leading Safely.
Experiences:
Minimum 7 years in HSE position of experience in a technical and management safety roles in Mining
Industry.
Knowledge / experience of international safety standards.
Knowledge / experience of the local mining industry (intensive).
How To Apply:
Apply through Send your CV to:
and mention the position name in the subject field.
Only shortlisted candidates will be contacted.
Closing Date: February 3rd 2022