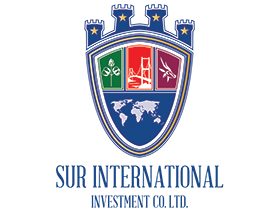 Job Announcement (SUR international company)
SUR is an international company stationed in Sudan, one of African major countries with significant investment opportunities thanks to its natural resources, dynamic population, membership to COMESA and good relations with its neighbors. Along with its headquarters in Sudan, SUR International has also operations and offices in Qatar, Turkey, UAE, China, Saudi Arabia and Russia. Sur International does not only excel in the textile industry but also trade businesses and deals with energy, industrial and agricultural sectors in Sudan as well as other countries.
Position: Cost Accounting Specialist
Location: Sudan / Hasahisa
Experience: 5-10 years
Qualification: BSc. Cost Accounting
Closing date:

28/9/2021
Job requirement:
Fluency in spoken/written English.
Strong communication, interpersonal skills.
Analytical skills.
MS Office proficiency (Excel Advanced).
Duties and responsibilities:
Analyze production costs and recommend changes.
Design and implementation of cost accounting systems.
Develop cost standards for materials and labor.
Overseeing annual physical inventory.
Help in hiring new cost accounting staff.
Train and supervise cost and inventory accounting staff.
For application:
please send your CV to this email