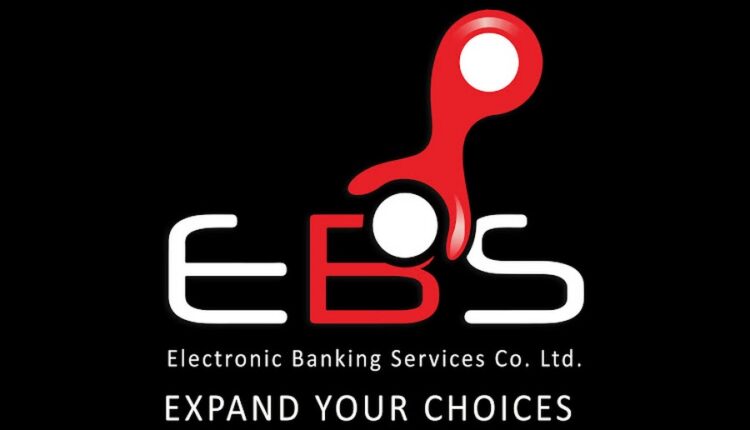 Electronic payment gateway in Sudan
It is concerned with implementing and operating modern and easy electronic payment services in a way that contributes to improving and developing the banking work in the country and achieving financial inclusion.
1. Administrator Database
Position: Database Administrator II
Reports to: Senior Database Administrator

Closing Date: 28-Dec-2021
Job Goal:
Installing and administering the databases of the company using different types of databases (Oracle, MS SQL Server, MySQL,…) running as a single instance and RAC database with terabytes of database sizes running on different operating systems platforms (Linux, Unix and Windows)..
Duties & Responsibilities:
Backup all the databases using HP Data Protector including all types of
backups.
Restore & recover database from backup.
Disaster backup & recovery.
Verify the accuracy of backups by creating test databases restoration.
Support development and quality assurance teams to fix all issues in their
environments.
Verify the status of daily scheduled jobs/daily backups.
Verify the success of archive log backups, based on the backup interva
Check the space usage of the archive log file system for both primary and
standby database.
Check the space usage and verify all the table space usage is below critical level.
Check the database performance, periodic basis.
Check the sync between the primary database and standby database.
Invalid objects checks.
Audit files checks for any suspicious activities.
Identify bad growth projections.
Verify all the monitoring agent, including OEM agent and third party
monitoring agents.
Monitor database performance using monitor app.
Preferred Skills:
OCA or OCP.
Oracle Cloud Control.
Basics of Linux.
Experience:
2-5 years' experience in related field.
Education:
Bachelor degree in Computer Science, Computer Engineering, Electronics or Telecommunication.
Mandatory Skills:
Oracle Database 11g, 120, 18C administration.
Oracle RAC.
Oracle Data guard
2. Engineer Assurance Quality
Position: Quality Assurance Engineer II
Reports to: Senior Quality Assurance Engineer

Closing Date: 23-DEC-2021
Job Goal:
Ensures quality is built in the early in phases of the software development lifecycle.
Prepares test plan, selects the right test strategy for the project, prepare test cases
based on functional and non-functional requirements (as in the Software
requirements-SRS and business requirements), sets appropriate test criteria
(quality standards) for system acceptance.
Duties & Responsibilities:
Prepare Test Cases, understand the system functionality well and execute Test
Cases with appropriate Testing methods and tools.
Review requirement specifications, SRS, high-level design documents or any
other related documentation, prepare test scenarios and test cases with review by
senior.
Responsible for test strategy, test plan, test scenarios, test cases based on the
product requirements, software requirements (SRS) or other related documentations.
Review all documentations and deliverables, ensuring it meets the requirements
and quality standards.
Execute Test cases for Certification, ensuring on-time delivery and clear
documentation of issues in the report.
Knowledgeable in the Product Functionality and Certification process in order to
certify vendors according to SLA, complete testing with integration meeting the
Certification requirements.
Perform core system upgrades, including review release documents, updating
test cases and executing test cases.
Ensure Bugs fixing delivered is logged on Bug Tracking system with Root Cause,
Solution, Impact of the change etc. as required.
Ensure Performance Testing is performed as required with appropriate tools,
may suggests more testing scenarios.
Recommend specific technology to vendors based on knowledge of Technology of
Payment industry channels; POS, ATM, Internet, Mobile Applications, SMS etc.
Identify, record, document thoroughly and track bugs in Bug Tracking system.
Perform regression testing when bugs are resolved.
Seeks to improve knowledge of the Testing methods; System Testing, Regression
Testing, Performance Testing etc.
Perform system installation and configuration per documentation.
May review test cases/ reports by junior engineers; support them in creation of
test cases.
Maintains subject matter expertise in multiple systems and most systems
product features and share knowledge with other engineers.
May be a technical lead for a project; involved in estimation and planning for
certification or project tasks
Any other related duties assigned by direct manager/supervisor.
Skills & Competencies
Teamwork.
Accountability.
Innovation.
Customer centric.
Problem Solving.
Experience:
Minimum 2 years' experience.
Education:
B.Sc. In Computer Science / Information Technology/ Engineering related fields.
How To Apply:
Interested applicants can send their CVs at:
with Subject line : the job you want to apply for
Only Shortlisted will be contacted