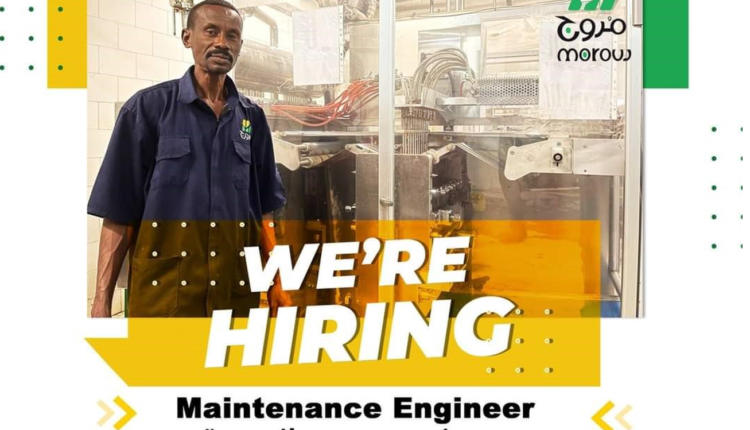 morouj opens its doors for a job Maintenance Engineer
Duties:
Inspecting equipment and conducting routine maintenance.
Reduce machine downtime by performing preventive and corrective maintenance effectively.
Follow up the supported units and participate in their maintenance when needed.
Adhering to all safety and performance regulations.
Proving technical support and training on new equipment.
Fit new parts and make sure equipment is working correctly.
Ensure there is continuous cover of the machinery and equipment in case of breakdowns.
Planning and undertaking scheduled maintenance.
Requirements:
Bachelor's Degree in Mechanical Engineering or relevant field.
3-5 years Experience
Knowledge of maintenance policies and procedures.
Industrial Engineering is required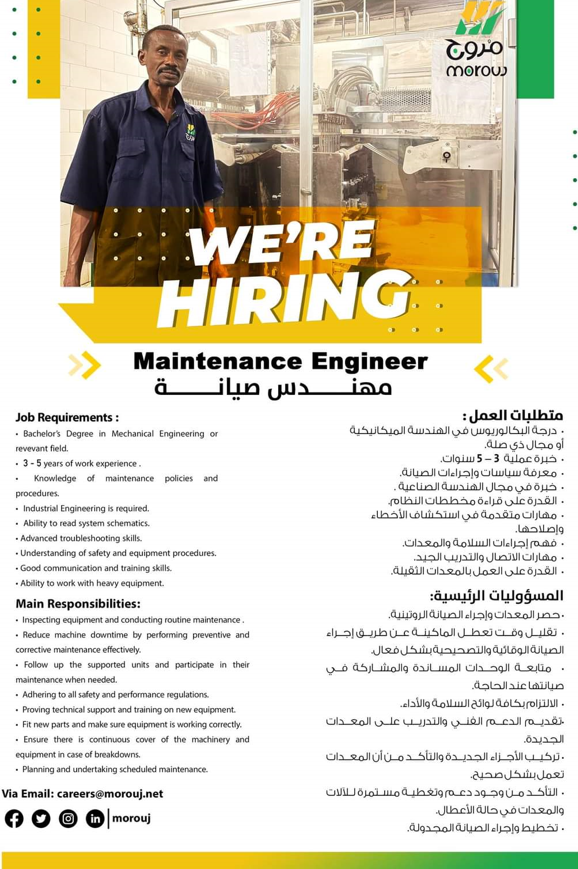 How To Apply:
JOIN OUR FAMILY NOW!
Please send your CV by applying to the email:
For more details: www.morouj.net
Closing Date:31/1/2022