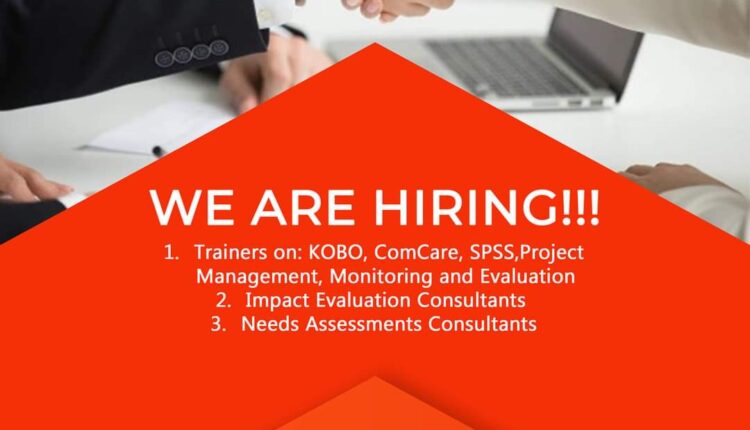 Call for Applications in Sunrise Training and Research Centre (STRC)
STRC is an institution committed to provide services related to development training, research and consultancy.
Sunrise Training and Research Centre (STRC) is looking for :
Trainers on: KOBO, ComCare, SPSS, Project Management, Monitoring and Evaluation
Impact Evaluation Consultants
Needs Assessments Consultants
Application
1- CV
2- Sample of previous work experience (previous reports)
3- Academic certificates
4- Cover Letter indicating your relevant experiences and expected pay scale per day in SDG
Skills and Competencies
1- Good command of English language (Esp. Speaking and writing)
2- Commitment, dedication, availability, willingness to be deployed to anywhere in Sudan
3- Data collection and analysis skills
Note: successful candidates will be invited to an interview and will be added to Sunrise Training and Research Centre roaster and will be contacted once needed.
To apply: submit requirements to:
Application deadline: December 7, 2021