Learning & Development Coordinator – DAL Engineering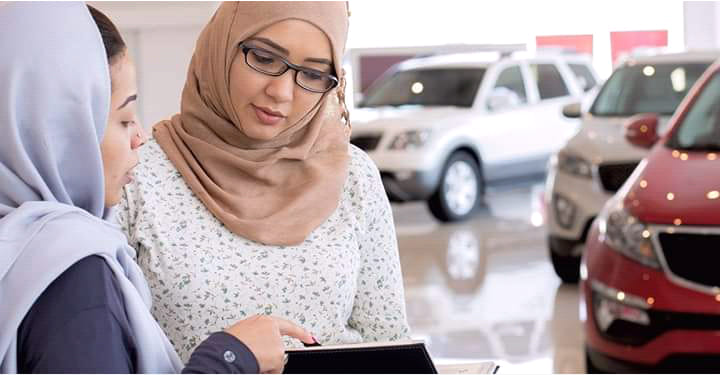 Learning & Development Coordinator – DAL Engineering
Vacancy Details
| | |
| --- | --- |
| Job Title: | Learning & Development Coordinator |
| Date Posted: | 09/03/2020 |
| Closing Date: | 23/03/2020 |
| Company: | DAL Engineering Division |
| Job Classification: | junior-level (1-4 years) |
| Job Category: | Human Resources & Administration |
| Location: | Kilo 8 |
Position summary:
To provide efficient and effective administrative and logistic support, combined with office management and customer service to ensure that the DED Learning & Development are supported with quality training, services and interventions and reporting that result in a great customer experience and impact of learning and growth across the business.
Main Duties & Responsibilities:
Administrative Support
Provide day-to-day administrative, logistic/IT support and customer service to enable the effective operational functioning and implementation of L&D training
Office,Training Room & Library & E-library Management
Ensure ongoing office management for inventory and training supplies and monitoring the upkeep of offices, training rooms and facilities in line with required occupational, health and safety (OHS) standards to ensure that facilities and equipment is clean and in working order, reporting any breakages/out of order issues as required.
Customer Service
Provide seamless training course administration support via telephone, email and memos. Provide a one stop customer query service to ensure customers are given timeous and satisfactory responses to their questions and any issues are resolved with a focus on customer experience. Receive participants at training venue ensuring all preparations including training environment, materials and equipment is available
Learning Event Administration
At each learning event be responsible for the distribution and collection of attendance register, course evaluations and ensure that they are correctly filled in to facilitate
L&D record keepingL&D Data Management & Record Keeping
Maintain training records on inhouse system to ensure that training history and proficiency levels are complete and up to date and result in accurate and credible data points that can be used for analysis, career development and decision making.
L&D Calendar
Provide efficient co-ordination capability and logistic support to ensure the smooth running of the training calendar, catering co-ordination, room & equipment resource booking and monthly reporting on room usageMaintain a Filing System
Maintain a paper filing system
of all documents and Forms for courses booked, attended and certifications to ensure records are kept for a maximum of 5 years
Stock Control & Petty Cash
Maintain sufficient stock levels of stationery and training materials, in form relevant person when it needs replenishment. Request and clear Petty Cash for L&DTraining Metrics Maintain the L&D Metrics as required for HR Director reporting, ensuring reliable records stored in prescribed digital format
Governance & Compliance
Provide ongoing document management control in accordance with ISO standards to maintain and update latest version of L&D policies, procedures and processes in one central digitized portal for easy access and information sharing.
Minimum Qualification & Experience:
Qualification:
Diploma/Degree HR, Social Science or Business Administration Certification in HR/Learning and Development
Experience:
Minimum 1 year + in Business Administration
Minimum 3 -5 year working experience of which 1 year should be in HR or L&D
Minimum 1 years work experience in a corporate or large organisation Minimum 2 years work experience in local market
Required Skills & Knowledge:
Fluent in English
Learning and Development
Data Management & Reporting
Digital & Systems Savviness
Administration and Office Management
Logistics Management
Attention to Detail
Time Management & Prioritization
Analytical Skills Inventory Control & Asset Management
Invoicing & Budget Reporting
Vendor Management
Office (Word, PowerPoint, Excel, Visio)
Before you go on:
DAL Career website is developed to allow you to find different careers opportunities within DAL Group, use this website to find a job and apply.
Our Official Application Form: Kindly use DAL Group Job Application Form instead of your CV, then attach it when asked for a CV in the e-recruitment application
How to Apply: Find out DAL Group application process– and read about the next stages in our recruitment process. Create an account
My Application: Manage your application, register for updates and search for jobs.
Careers & Jobs: The diversity of DAL Group business means, there could be a role within DAL Group to match you.
Compensation, Rewards & Benefits: Our compensation, rewards and benefits are designed to meet individual, local and international market needs as well as DAL Group requirements.
Development & Career Progression: DAL Group companies are committed to develop & train employees for success.
Note: All dates on this website are in (Day/Month/Year) formatAttention: You need to Sign in before applying for any vacancy.