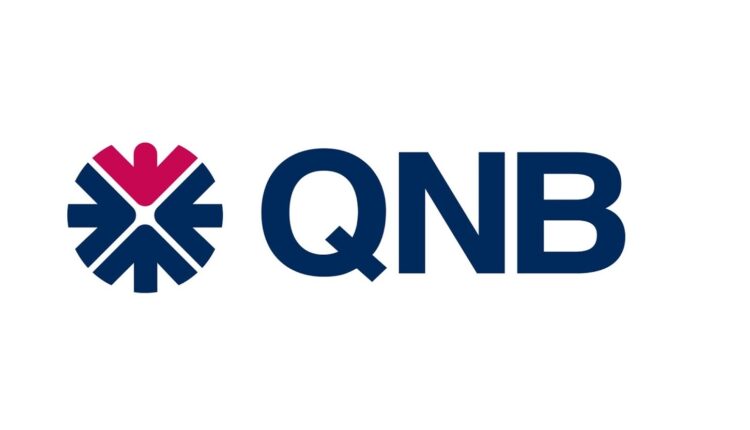 QNB2300 – Credit Risk Manager
Business Unit : QNB – Sudan
Division : International Banking
Department : Risk Management
Country : Sudan

Closing Date

:

31-Oct-2021
About QNB 

:
Established in 1964 as the country's first Qatari-owned commercial bank, QNB Group has steadily grown to become the largest bank in the Middle East and Africa (MEA) region.
QNB Group's presence through its subsidiaries and associate companies extends to more than 31 countries across three continents providing a comprehensive range of advanced products and services. The total number of employees is more than 28,000 serving up to 20 million customers operating through 1,000 locations, with an ATM network of 4,300 machines.
QNB has maintained its position as one of the highest rated regional banks from leading credit rating agencies including Standard & Poor's (A), Moody's (Aa3) and Fitch (A+). The Bank has also been the recipient of many awards from leading international specialised financial publications.
Based on the Group's consistent strong financial performance and its expanding international presence, QNB currently ranks as the most valuable bank brand in the Middle East and Africa, according to Brand Finance Magazine.
QNB Group has an active community support program and sponsors various social, educational and sporting events.
Person:
The incumbent will be responsible for assisting the management of the process of credit approval on individual credit facility proposals for Corporate and Retail customers (only those retail proposals that fall outside applicable policy parameters), forwarded to them by the appropriate departments/ units. She/ he will assess the quality of the credit exposure sought to be undertaken and adherence to established policies and procedures. She / He will constantly research and seek to apply best practices in credit risk, in accordance with Basel II and other relevant guidelines 
Experience:
Perform activities within the assigned Credit Risk Strategy that reflects the Group's tolerance for risk and the level of profitability the Group expects to achieve for incurring various credit risks.
Ensure the use of a standardized process for evaluating credit proposals ensuring that all approved credits are within QNB's Credit Risk Strategy.
Assist the Head of Risk in creating Key Performance Indicators (KPIs) for the department and monitor their achievement on periodic basis.
Coordinate with Compliance Group to ensure an appropriate response to obtain updates on regulations pertaining to credit risk review that are promulgated by the Central Bank, if any.
Build and maintain strong and effective relationship with the all other related departments and units to achieve the Group's goals/ objectives.
Provide timely and accurate information to the external and internal auditors and the Compliance function as and when required.
Assist the Head of Risk in the development/ finalization of Service Level Agreements (SLAs) between the respective overseas operations and Head Office units/ departments as and when needed, to the extent they relate to the business functions.
Ensure adherence to the Turnaround Times (TAT) specified in the SLAs.
Perform credit assessments, and provide credit approvals within the authority delegated to the incumbent.
Ensure compliance with established/ approved credit risk policies and procedures and ensure that a sound environment for identifying, measuring, monitoring and controlling credit risk is in place.
Check coordination with business unit Relationship Managers for the timely receipt of customer documents/ other information required to evaluate the credit worthiness of the proposed borrowers.
Supervise the assessment of the credit proposals.
Adequate analyses the various credit risk facets to measure a final credit risk rating including (but not limited to) assessment of the requested facility, guarantees provided, client management and background industry analysis, country analysis, external agency credit rating (if applicable), financial and cash flow analysis and the risk rating from the credit risk rating tool in use.
Based on the assessment, recommend extending or declining the facility request or asking for additional security/ further structuring of the deal/ facility to safeguard the Group's interests.
Ensure that all credit approvals meet overall policy guidelines and QCB regulations and to stipulate terms and conditions to mitigate the credit risk borne/ faced by the Group.
Work towards improving overall Group credit portfolio by instilling credit risk best practices.
Address/ facilitate correction of any weaknesses identified during assessments, audits, or examinations.
Coordinate activities with business units to ensure the timely processing of customer credit requests within established TATs.
Ensures high standards of confidentiality and ethics to safeguard commercially sensitive information.
All other ad hoc duties and/or activities related to QNB that management might request of the employee from time to time
Maintain utmost confidentiality in regards to customer information gathered in the credit assessment process.
Qualifications:
Bachelor degree preferably in finance, economics or related subjects.
Masters or Professional certification such as PRM, CPA, and CFA is preferred.
Sound typically a Minimum of 5-7 years' experience in a major bank of which at least 2 years in bank in a supervisory capacity in risk function
Required Special Skills: 
Excellent oral and written communication skills in English and Arabic (preferred).
Knowledge of Basel II Accord, with particular emphasis on credit-related issues and credit modelling methodologies.
Excellent quantitative modelling, analytical, and research skills.
Experience in working with large and complex data sets.
Knowledge of financial markets and products.
Proficiency in risk concepts, banking products/ operations/ systems, pertinent regulatory requirements, International Accounting Standards and related pronouncements.
In-depth understanding of credit risk methodologies (KMV, CreditMetrics, etc.), interest rate modelling [short rate models, HJM, BGM, etc.], VAR, and/or other complex financial risk modelling highly desirable.
Adequate knowledge of IT systems/ applications.
Self-motivated, eye for detail.
Ability to work with others and lead teams from diverse cultural backgrounds 
Note:
you will be required to attach the following:
Resume / CV
Passport-size photograph